Welcome to Quick and Clean Laundromat.
Newly established, remodeled and upgraded in 2015. We are locally owned and operated. Open
At your Quick and Clean laundromat , we pride ourselves on customer service with a clean, safe, air conditioned environment.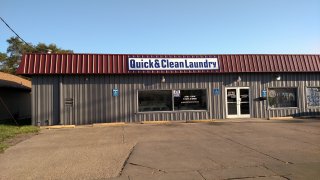 Where you can wash, dry, and have plenty of time left in your day for what's important. The Quick and Clean laundry provides clean, maintained and efficient equipment for its valued customers, at a low competitive price.

Tuesday and Wednesdays are customer appreciation day, .50 cent sodas !